You My Sisters set up by women who have experienced the sex industries & other abuse, alongside mental health professionals & other advocates.
We are unique within the violence against women sector in adopting the globally renowned 'Recovery College' model of support. This means everything we do is co-created & co-delivered by peers (people with lived experience) with the aim of empowering beneficiaries to manage their own mental well being.
Our support has been described as 'life saving' more than once. And, since we operate entirely on line, we can provide support anywhere.

Our organisation is fully informed by peers (women with lived experience of the sex industries and other forms of abuse). They are our backbone. All our work is co-created and co-delivered with them. This means we also provide income and work opportunities to our beneficiaries.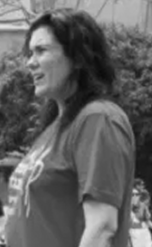 Luba Fein
Luba raises awareness about the sex trade in her native Israel and is compiling the testimonies of 100 women from the sex industry. She was gave her powerful insights at our first webinar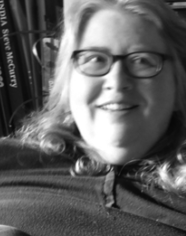 Rebecca Mott 
Rebecca has been raising awareness of the life long harms of the sex industry for many years as an acclaimed poet & international speaker. Hear her insights & poetry at our webinar
Kendra Houseman 
Kendra was groomed as a child by gangs and has direct experience of the sex industry. she now fights against exploitation through Out of the Shadows
Elephant in the Room 
Elephant provides expert mental health training. Their support has been fundamental to our mental health self management courses.