Although mental health issues can feel overwhelming, you are actually best placed to become an expert in managing your own mental health. Check out these tools to help see how.
Self Management
This short vid goes over some of the principles of self management and how they can help to regain hope, control and opportunity.
Toolkit 
This short video explain what a toolbox (or toolkit) is, why it can be help and starts you off on creating your own. 
Toolkit 
We are thrilled to share
Click Scotland's
fantastic Toolkit. Packed full of simple, doable and surprisingly easy ways to help  you look after your mental health.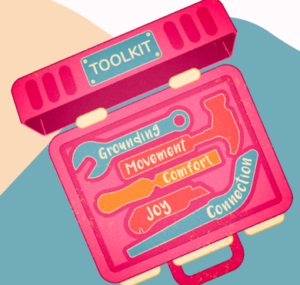 Taking Back Control
              .. Coming Soon ..
We are currently developing a Self Management Course & Booklet