Although mental health issues can feel overwhelming, you can become an expert in your own self care and wellbeing. Check out these short vids and toolkits …
Self Management – Vid
This short vid goes over some of the principles of self management and how they can help to regain hope, control and opportunity.
Toolkit – Vid
This short video explain what a toolbox (or toolkit) is, why it can be help and starts you off on creating your own. 
Toolkit – Doc
We are thrilled to share Click Scotland's fantastic Toolkit. Packed full of simple, doable and surprisingly easy ways to help you make sure you look after yourself.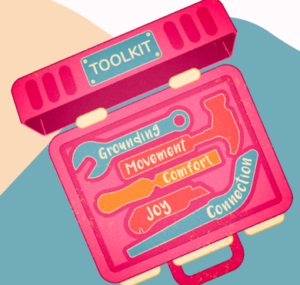 Self Management – Doc
              .. Coming Soon ..
We are currently developing a Self Management Course & Booklet!